Here you will find our assortment of both luxury contemporary and classic home office furniture.
Back to top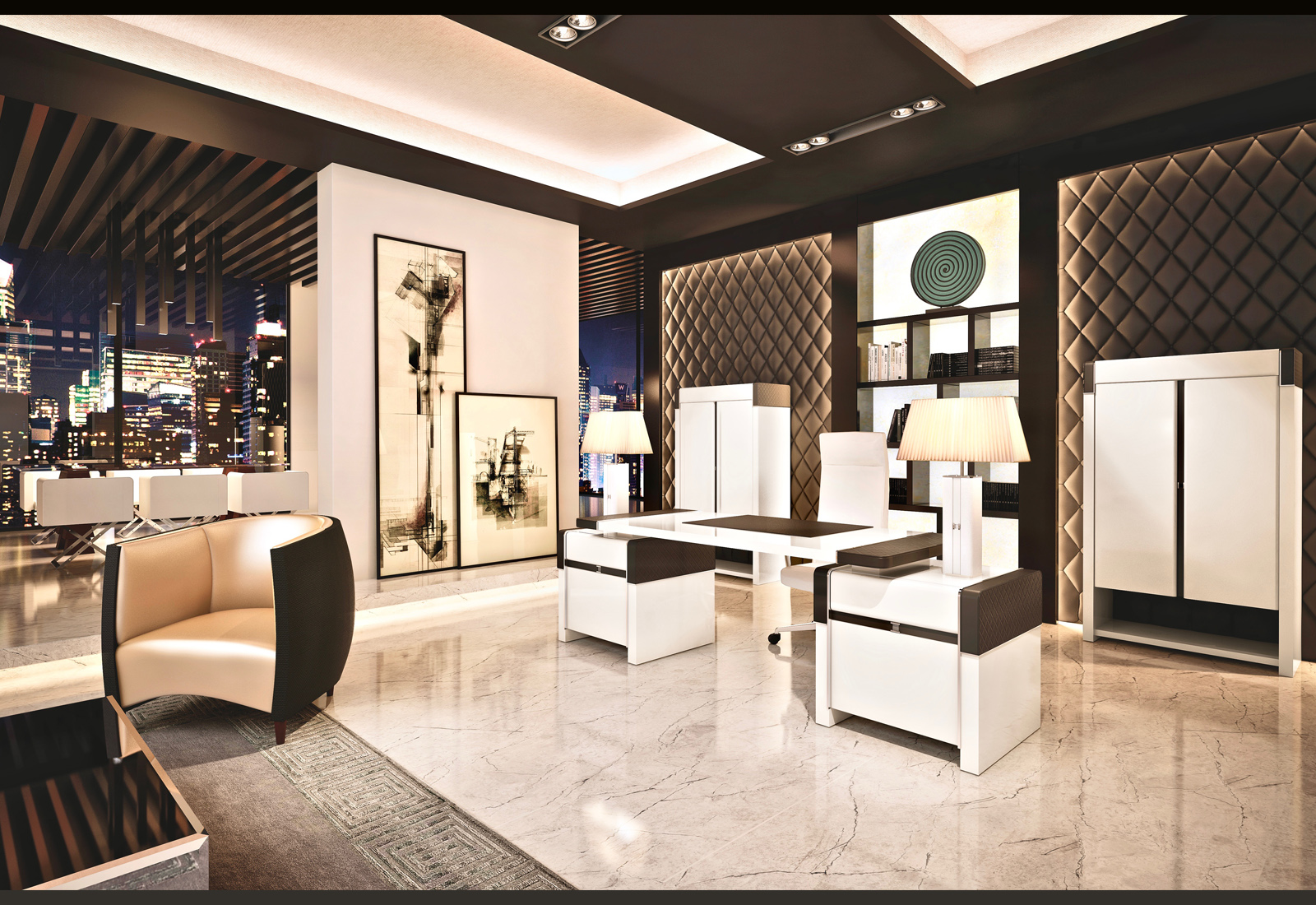 Luxury Home Office Furniture
Our collection of luxury home office furniture is as vast as it is diverse. Our ranges span from contemporary home office desks and modern office chairs to grand, traditional boardroom tables and executive desks. As with all of our collections, our pieces can be made to bespoke sizes and our collections are perfect for creating fitted office furniture with. There are over 100 finishes to choose between. Create an office from our oaks, choose precious veneers such as Macassar ebony or have your home office adorned in leather. Our pieces are truly adaptable and we will happily customise your pieces to create your perfect luxury home office.
Traveler Luxury Office furniture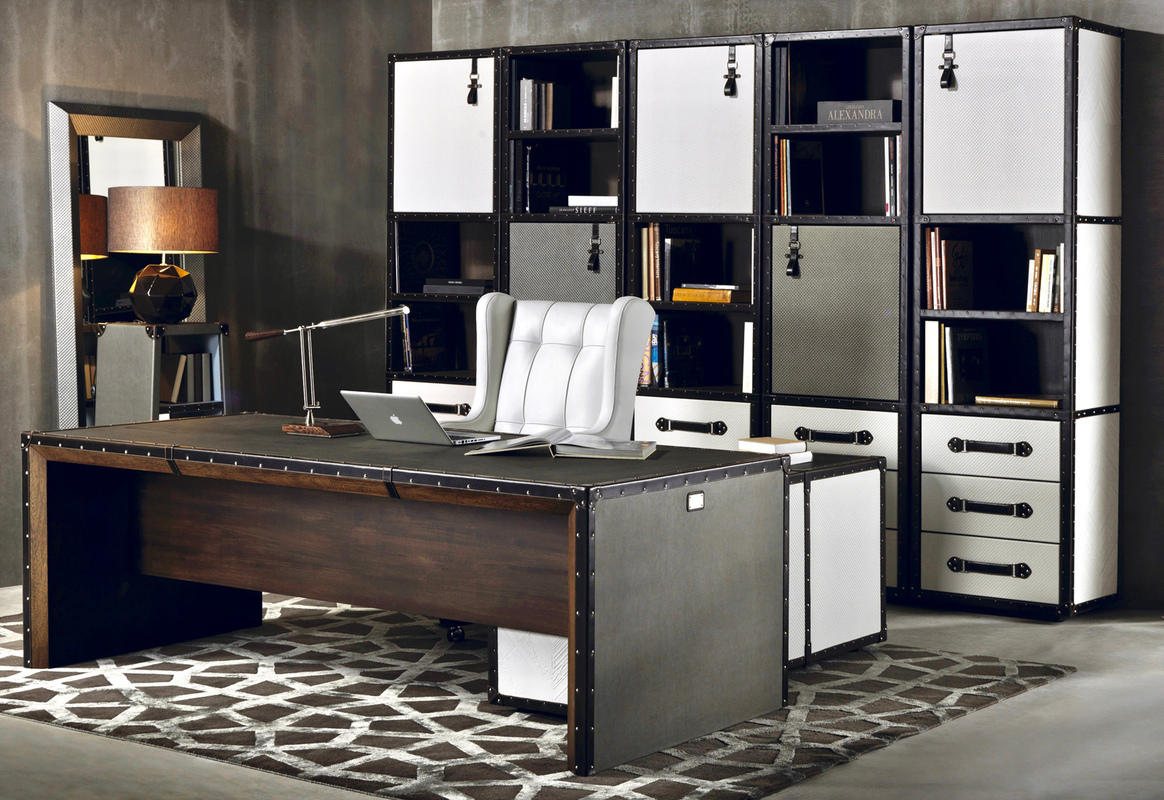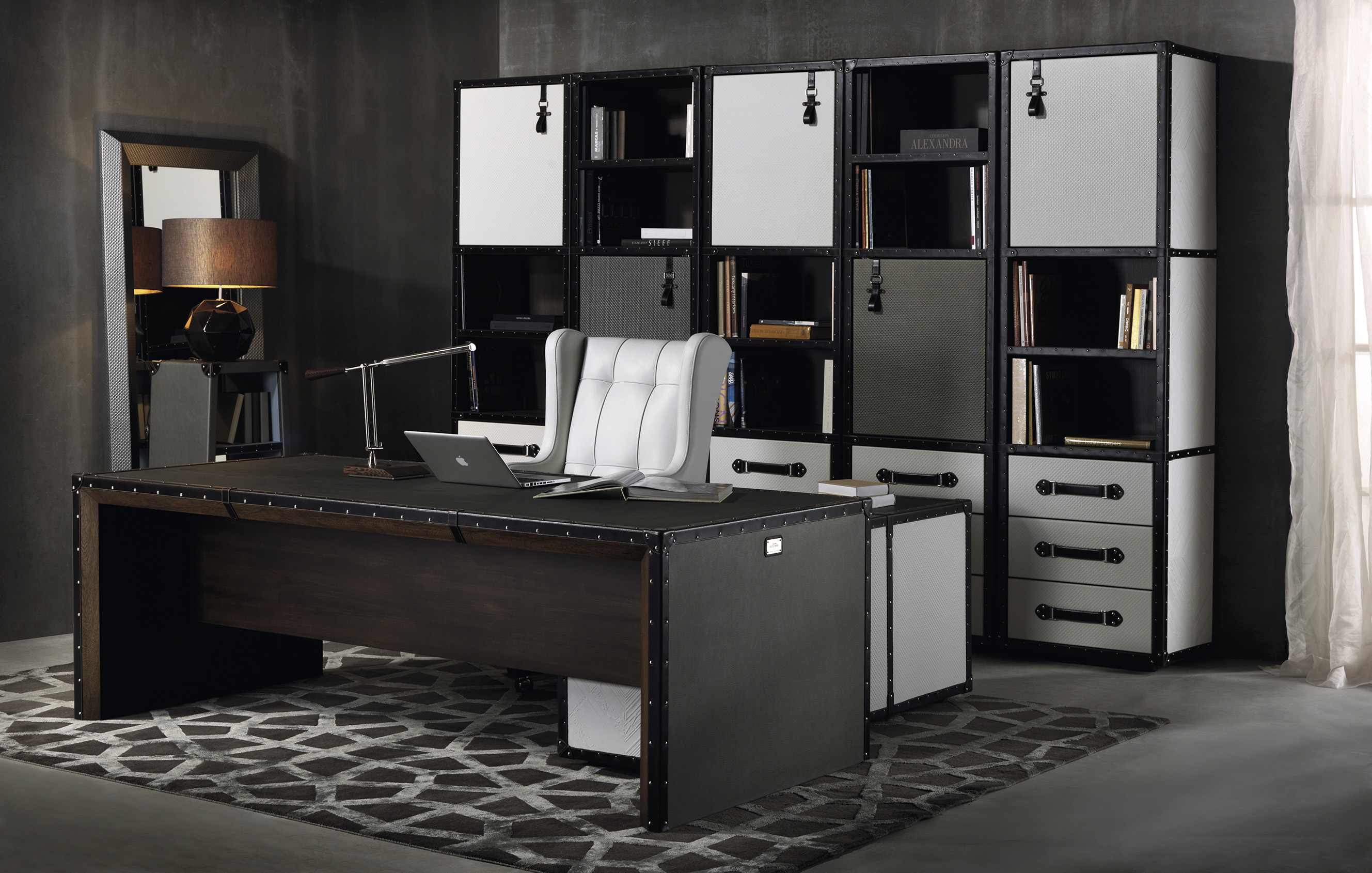 The Traveler Collection is a celebration of modern luxury leather furniture. Jacobo, our head furniture designer, developed the collection with the mindset of rejuvenating the lost splendour of the golden era of luxury travel. The Traveler Collection is wonderfully adaptable and each creation is powerfully enveloped in embossed leather and finished with delicate steel details, buckles and clasps.
The collection of Traveler office furniture personifies this elegance and adaptability. With a vast range of leathers to choose from and bespoke sizes easy to create, this is a perfect range to craft your bespoke fitted office furniture from.
TRAVELER LUXURY OFFICE CABINETS
The Traveler range of luxury home office cabinets is a beautiful example of the adaptability of the Traveler range. The internal configurations can be made completely bespoke to ensure that the cabinets are perfectly dimensioned for your office files.
Of course, the externals can also be made to bespoke sizes and can use a plethora of leathers and embosses. 
 LUXURY HOME OFFICE ACCESSORIES
TRAVELER SMALL OFFICE FURNITURE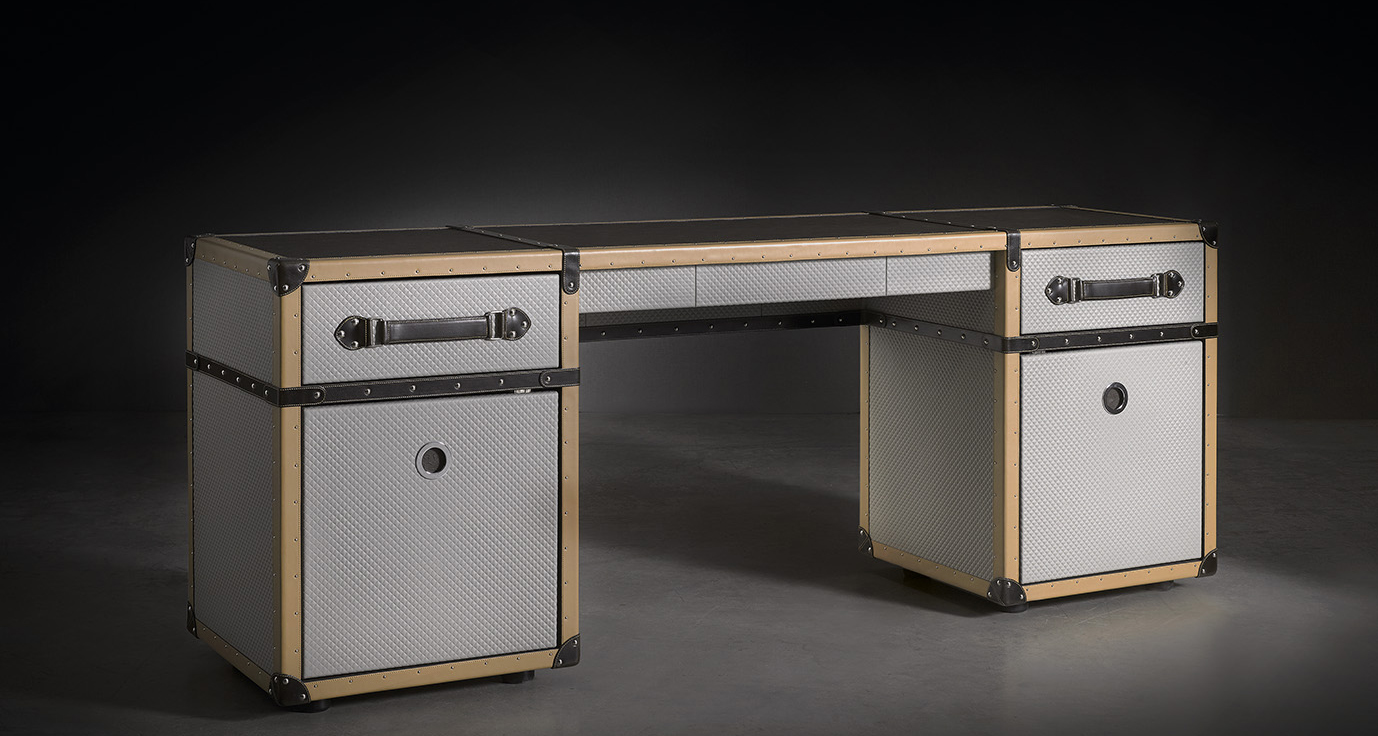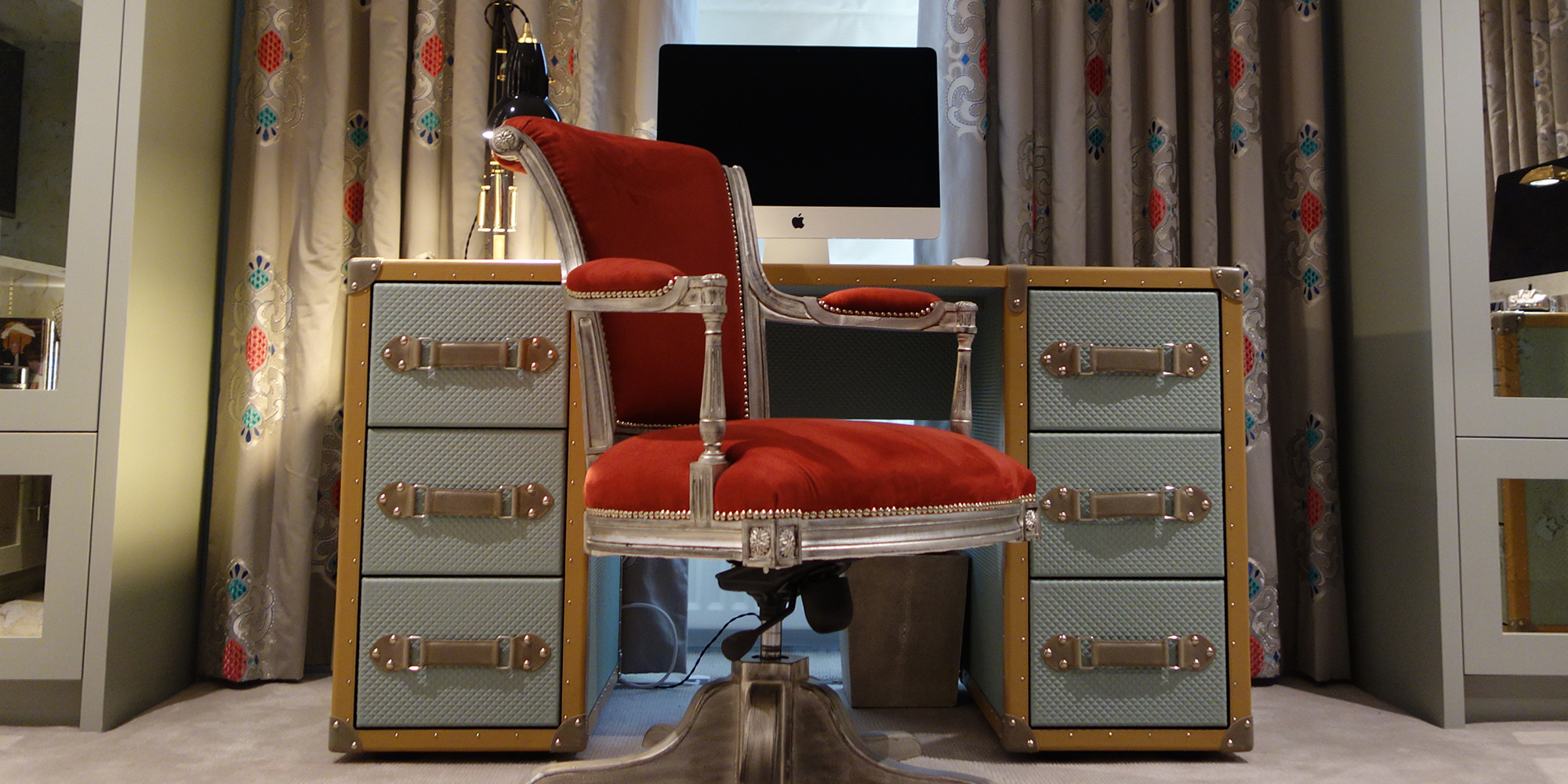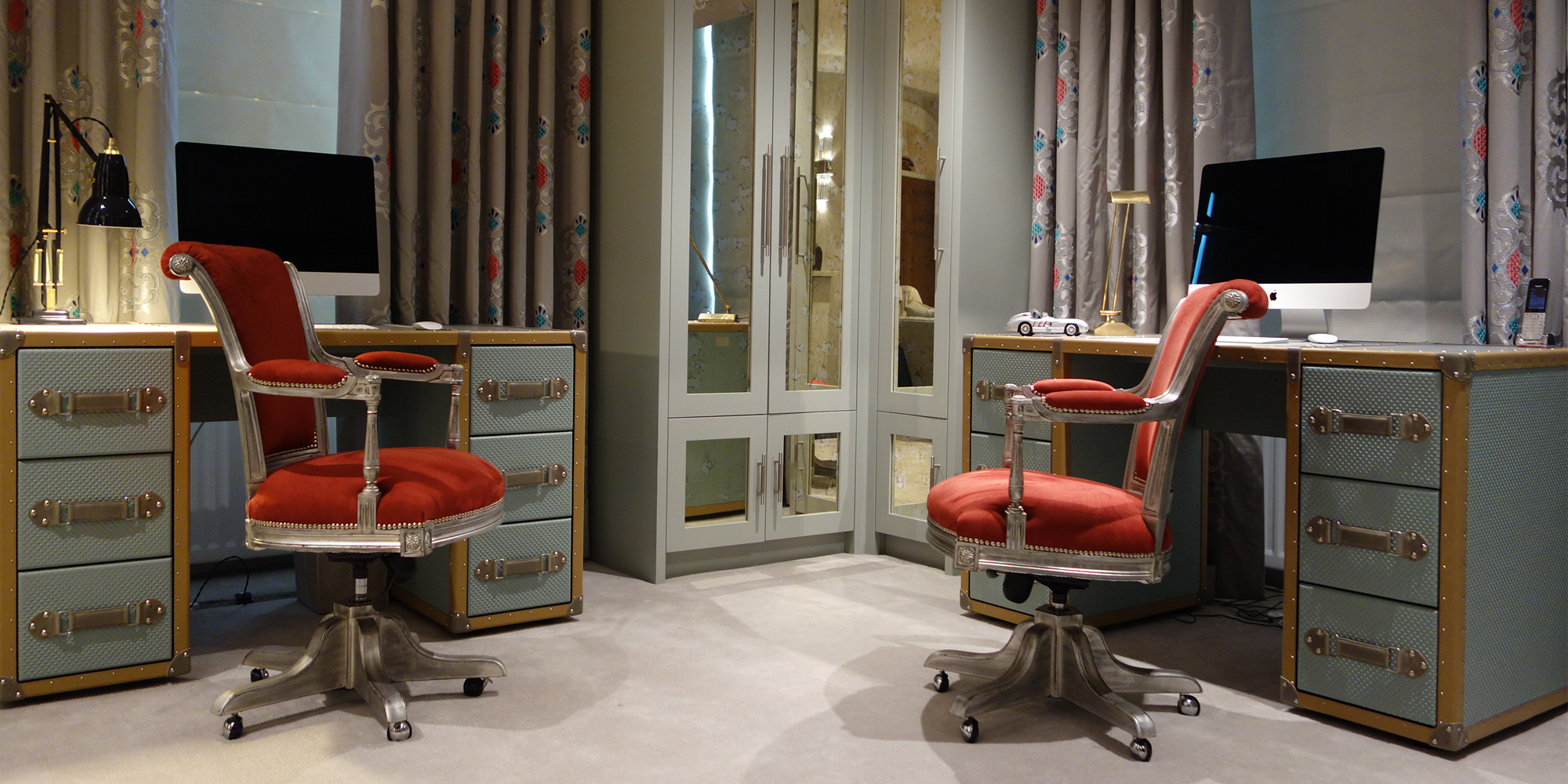 TRAVELER

 Office Desk
MASTER HOME OFFICE DESKS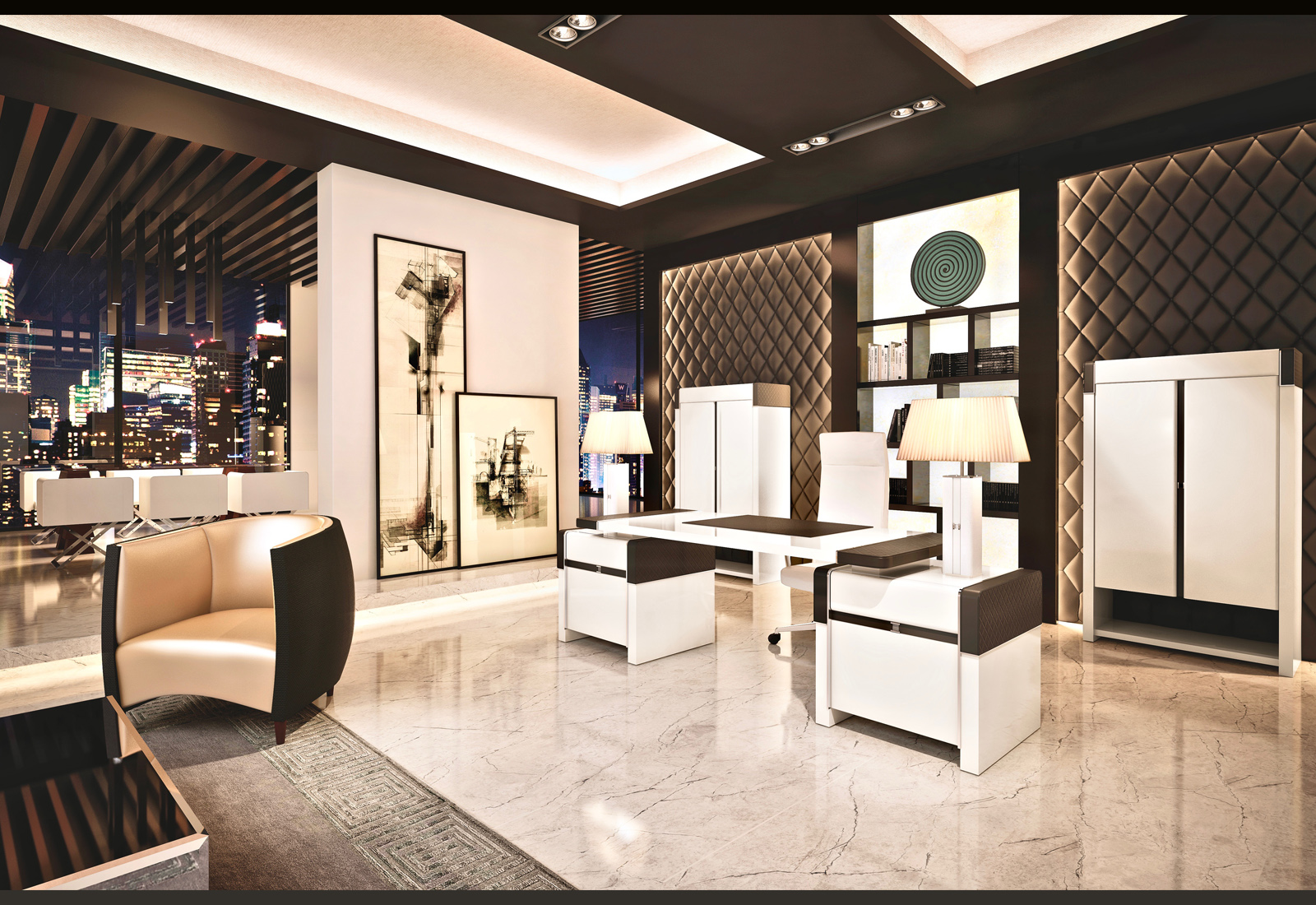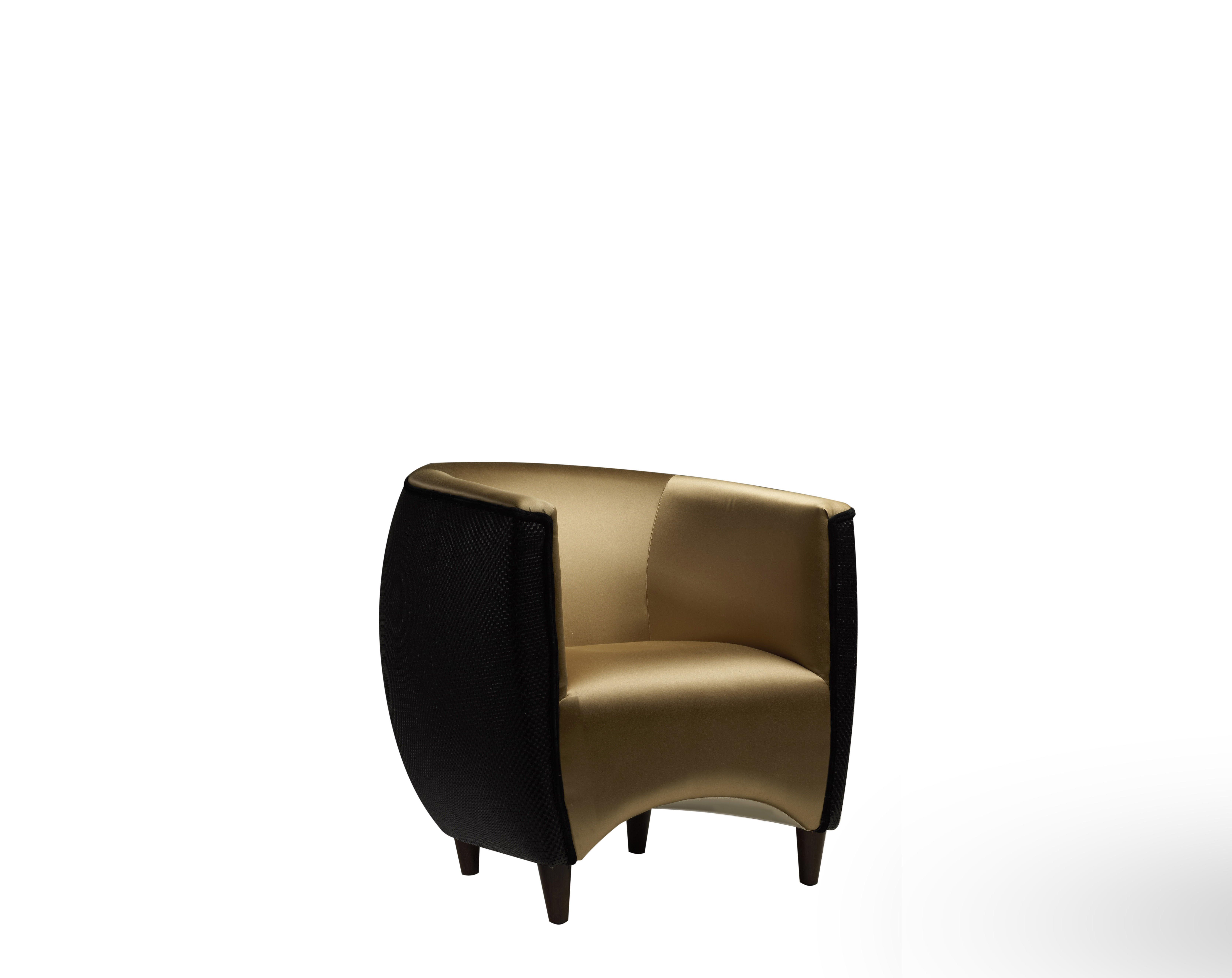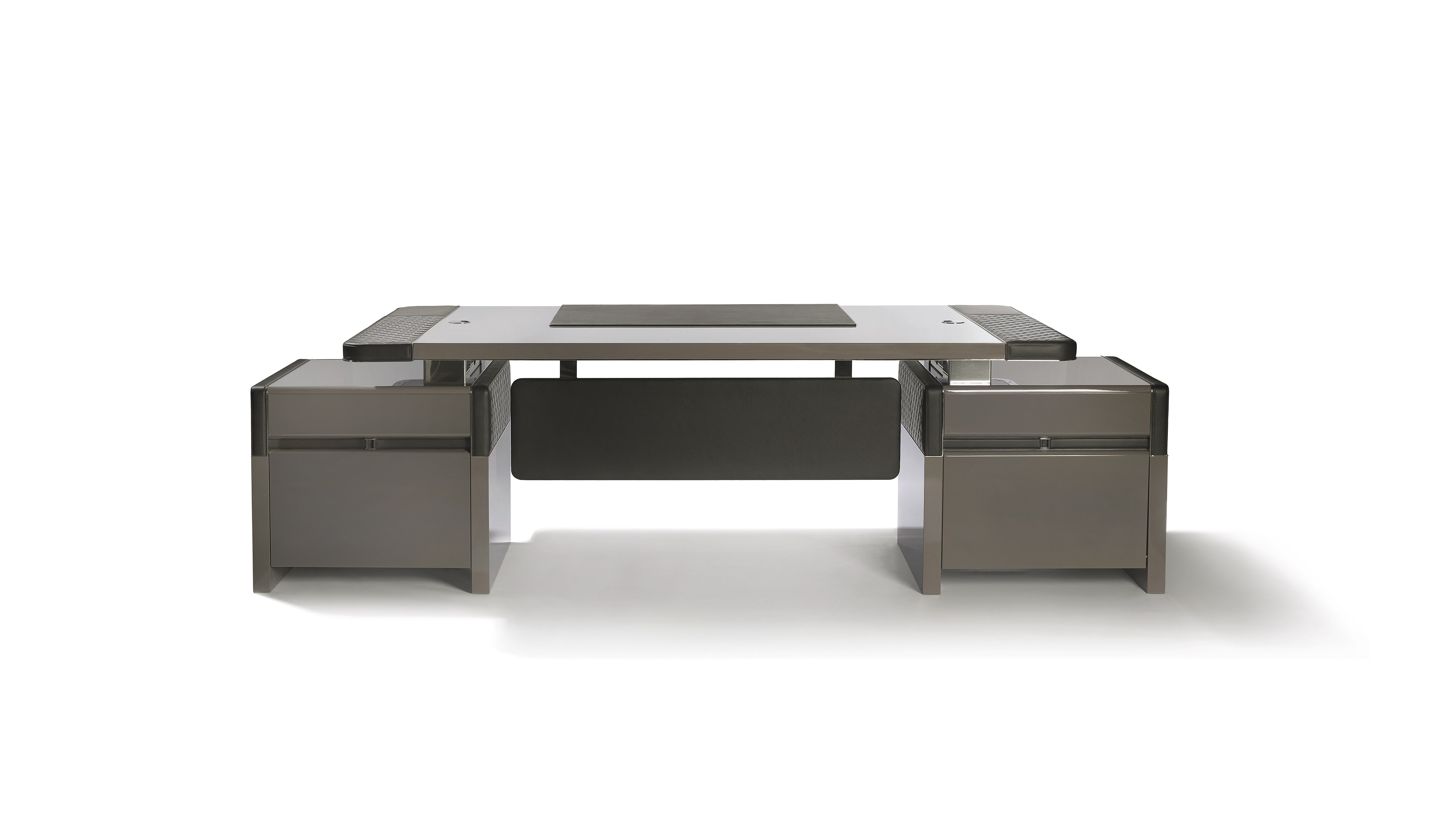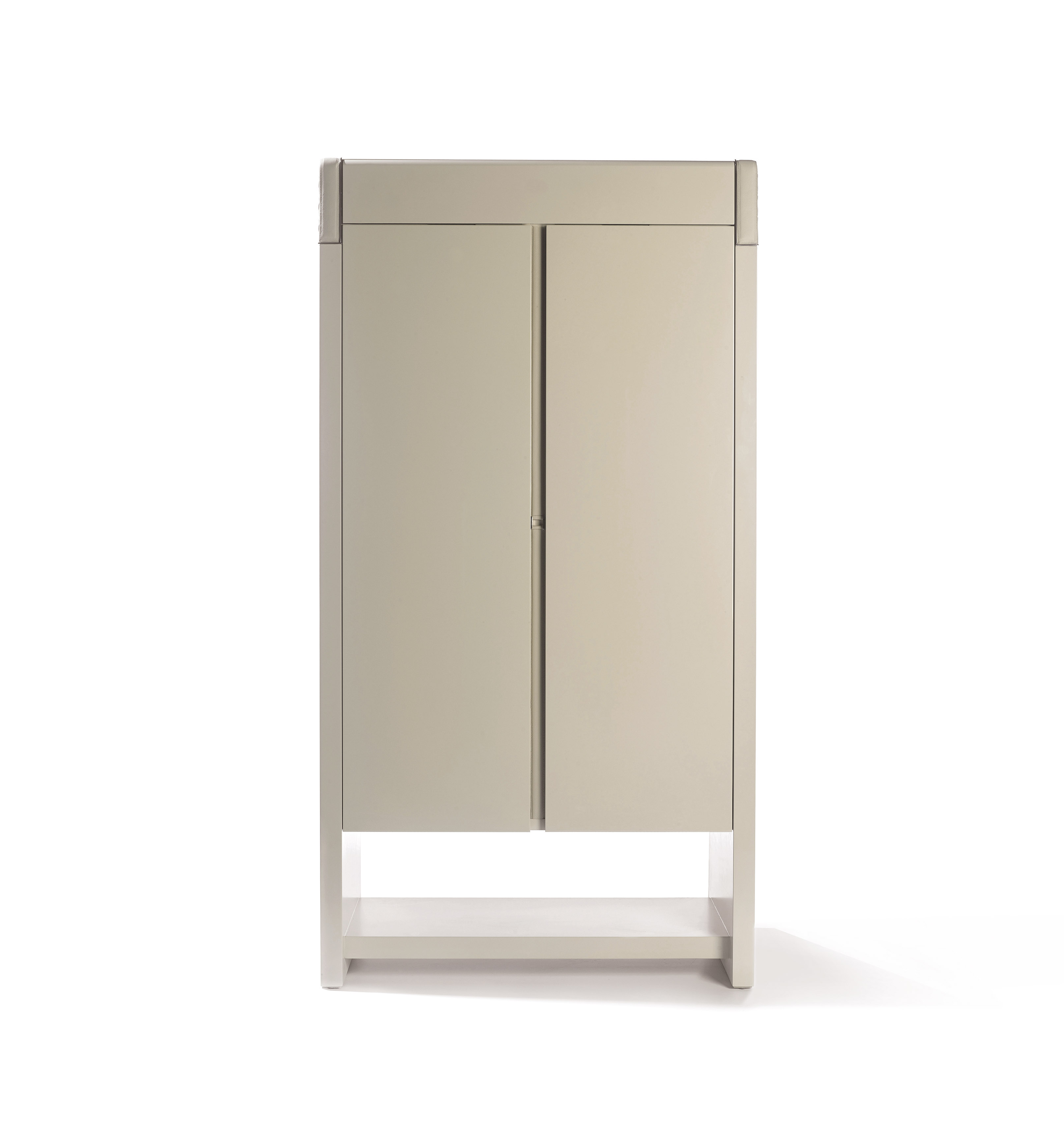 The Master Collection of home office furniture is one of our sleekest contemporary ranges. It uses strong lines and immaculate high gloss finishes that personifies powerful design. The Bentley Mulliner stitching is easily recognised and brings an air of effortless opulence to the range. The subtle leather belts are a beautiful feature that pulls together this beautiful range of contemporary home office furniture.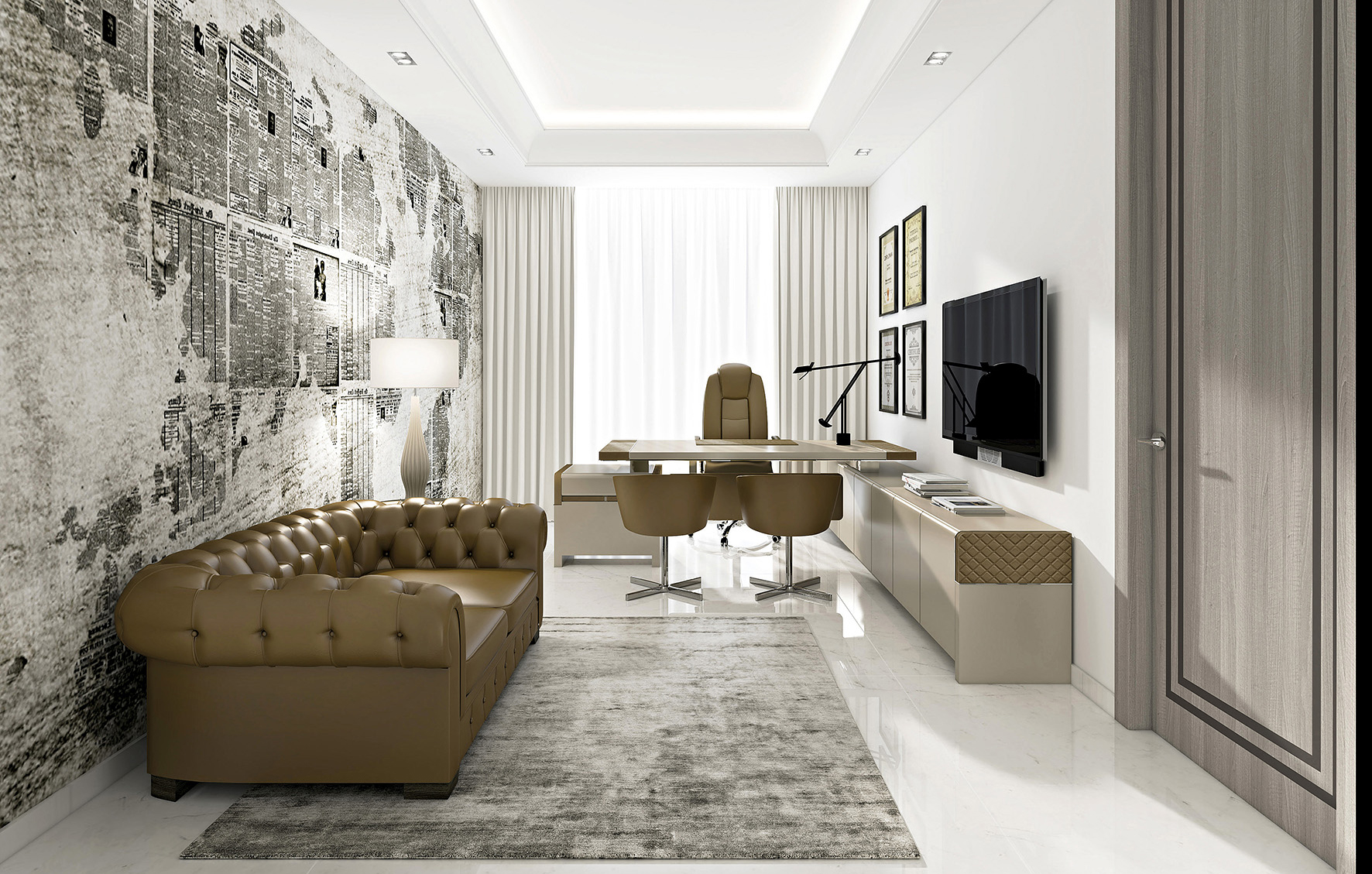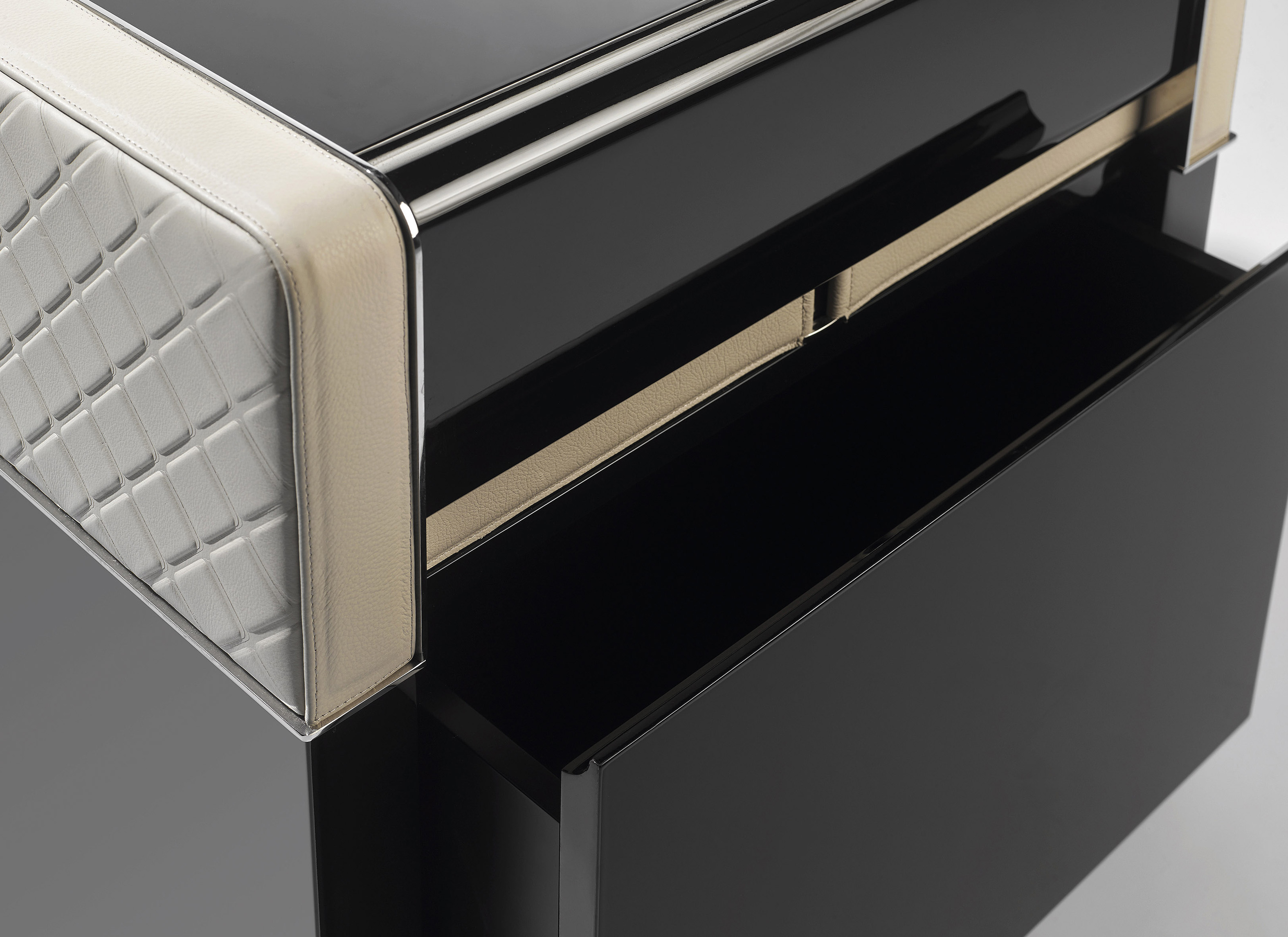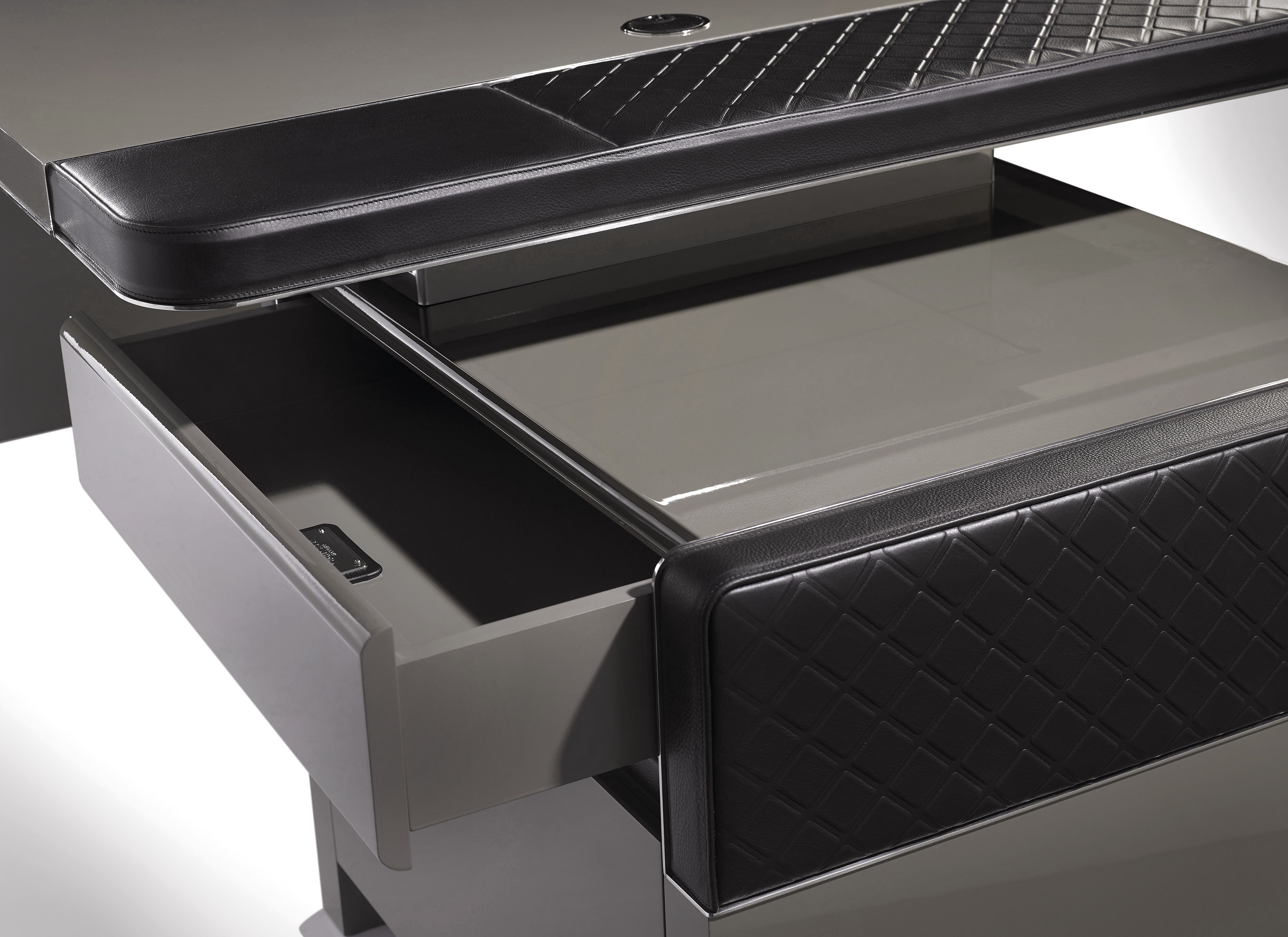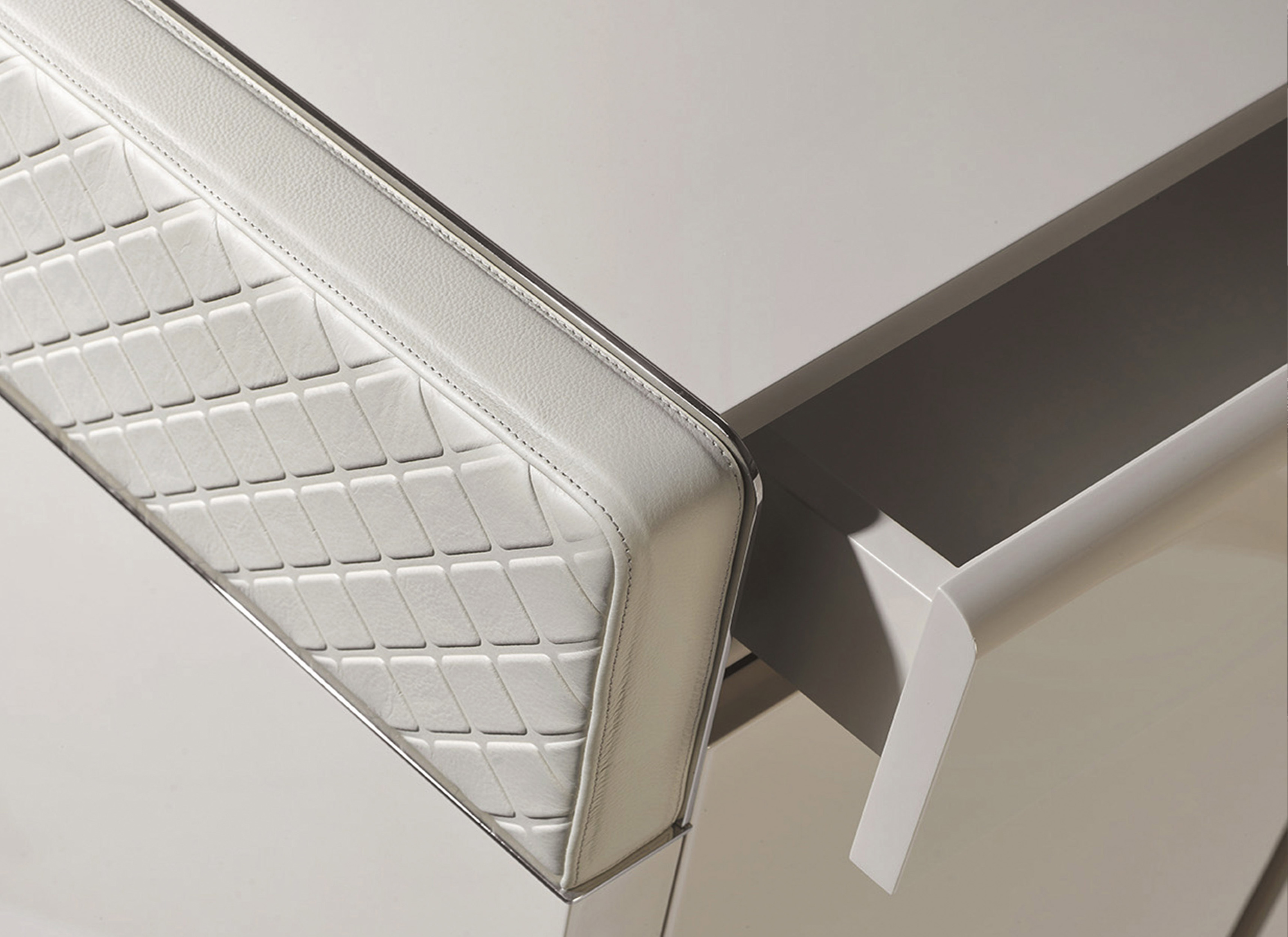 With wonderfully smooth, soft closing draws and doors the Master contemporary desk and office furniture is a perfect blend of beautiful design and dedicated craftsmanship. All of our pieces are crafted by hand, which allows us to make our pieces in completely bespoke designs. Moreover, we have over 100 standard finishes that can be applied to the Master range. So if you are looking for something that is not high gloss, this can also be achieved. This range of contemporary home office furniture is very adaptable and can be crafted to meet any whim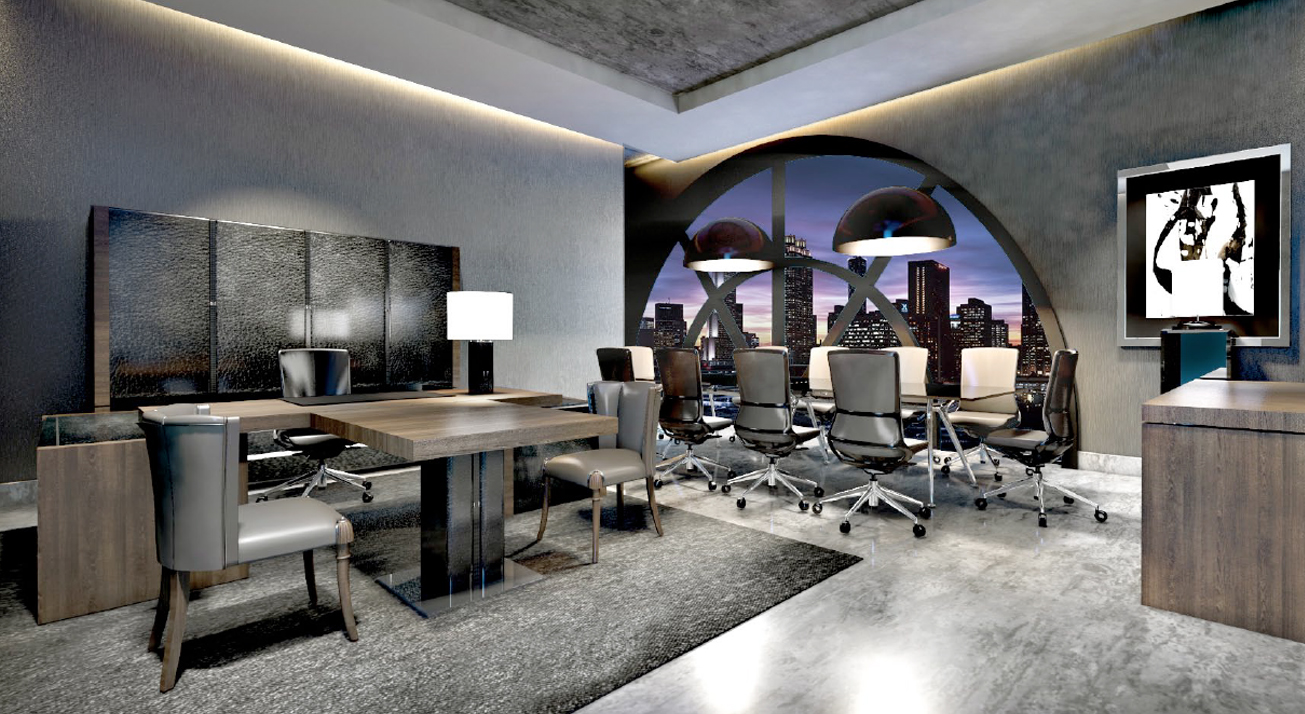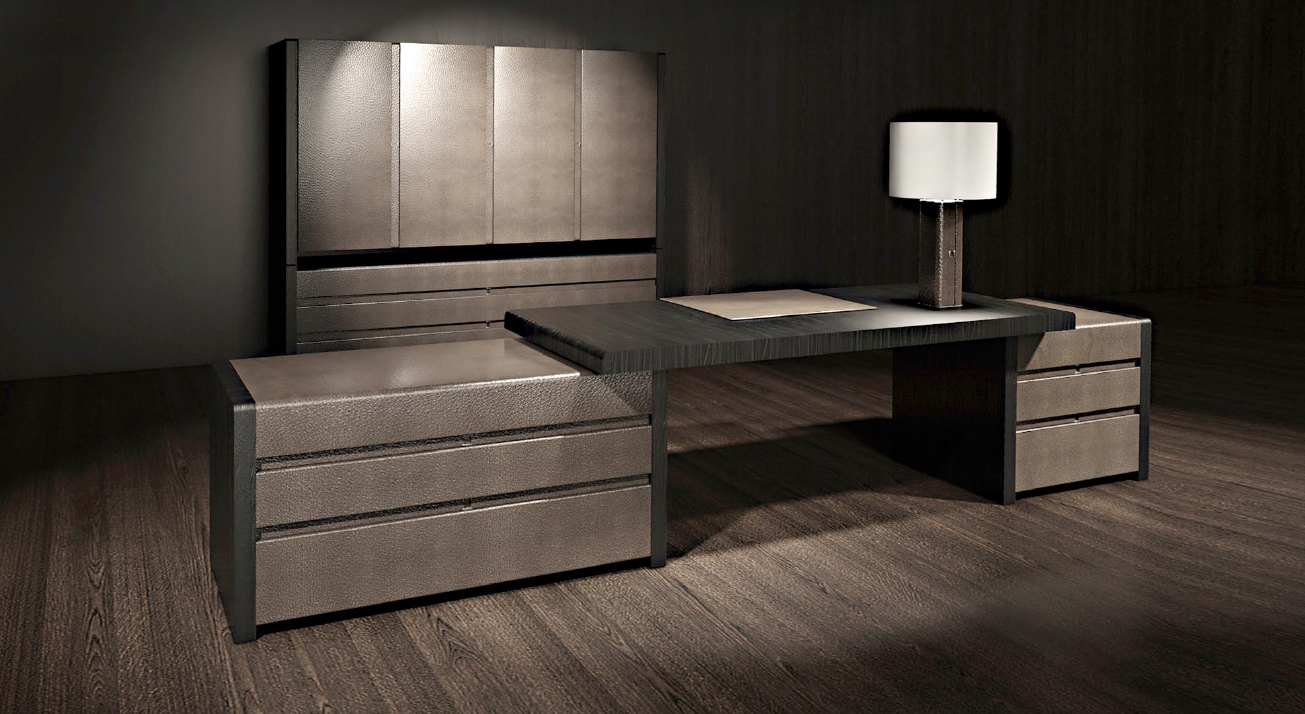 SMALL HOME OFFICE DESKS
Not only can we create full office fitted furniture, but we also craft individual office pieces. Here are a selection of our small home office desks. each of these desks can be manufactured to any size and use a plethora of finishes. Choose from standard wood finishes, semi-precious veneers or even leathers for your home office desk. Whilst we strive to design unique collections, full of character, we allow our clients to truly give individuality to every piece.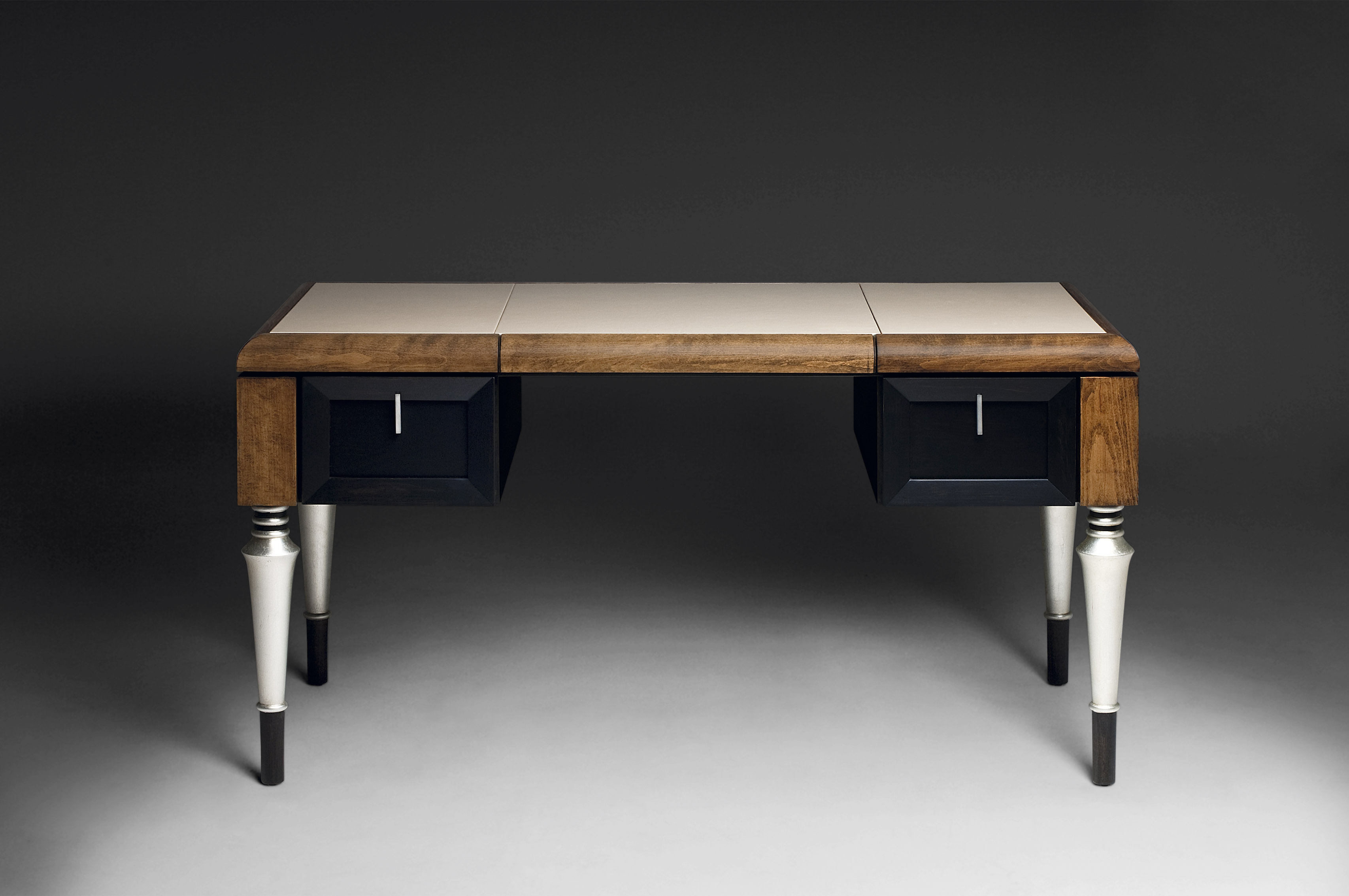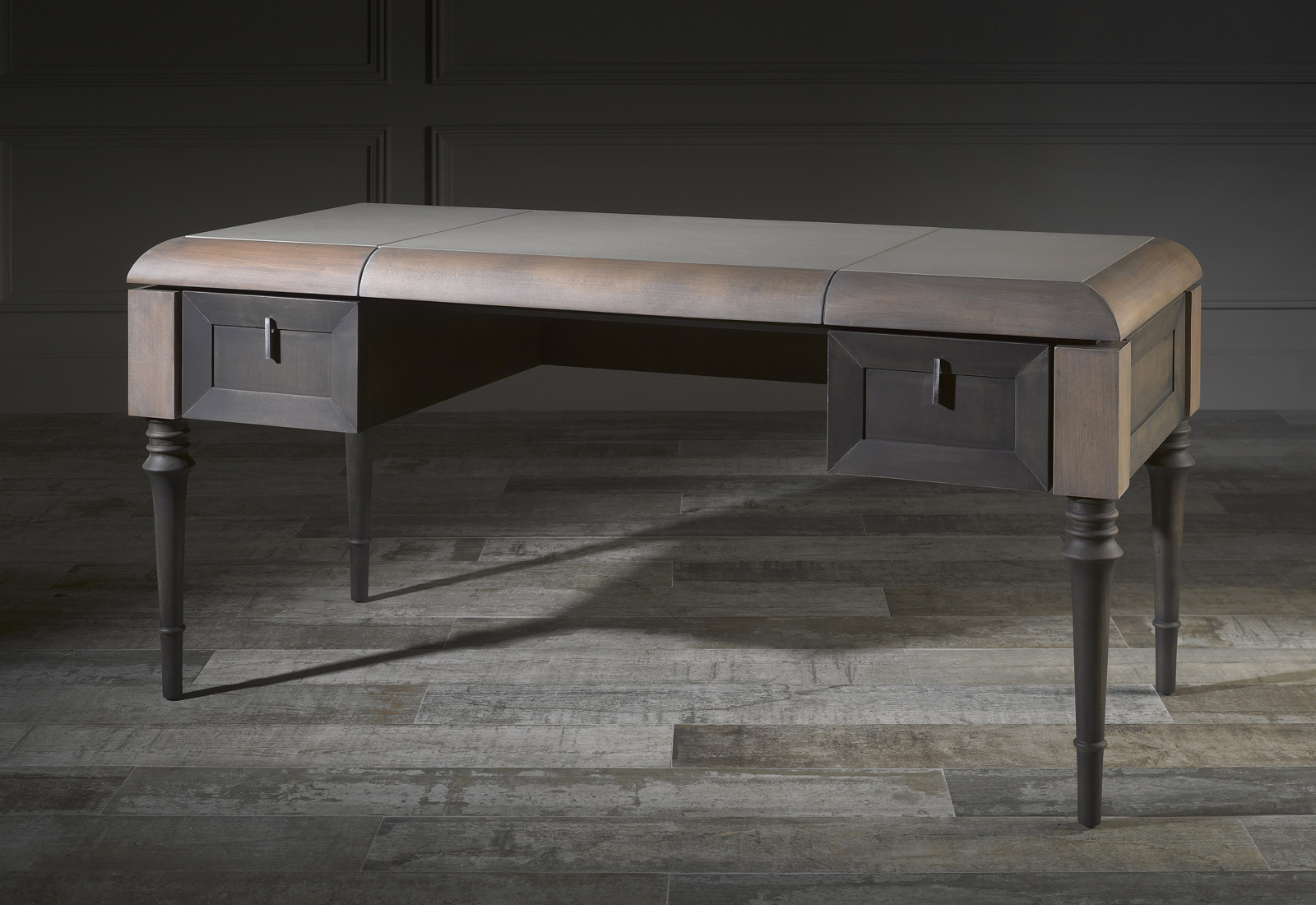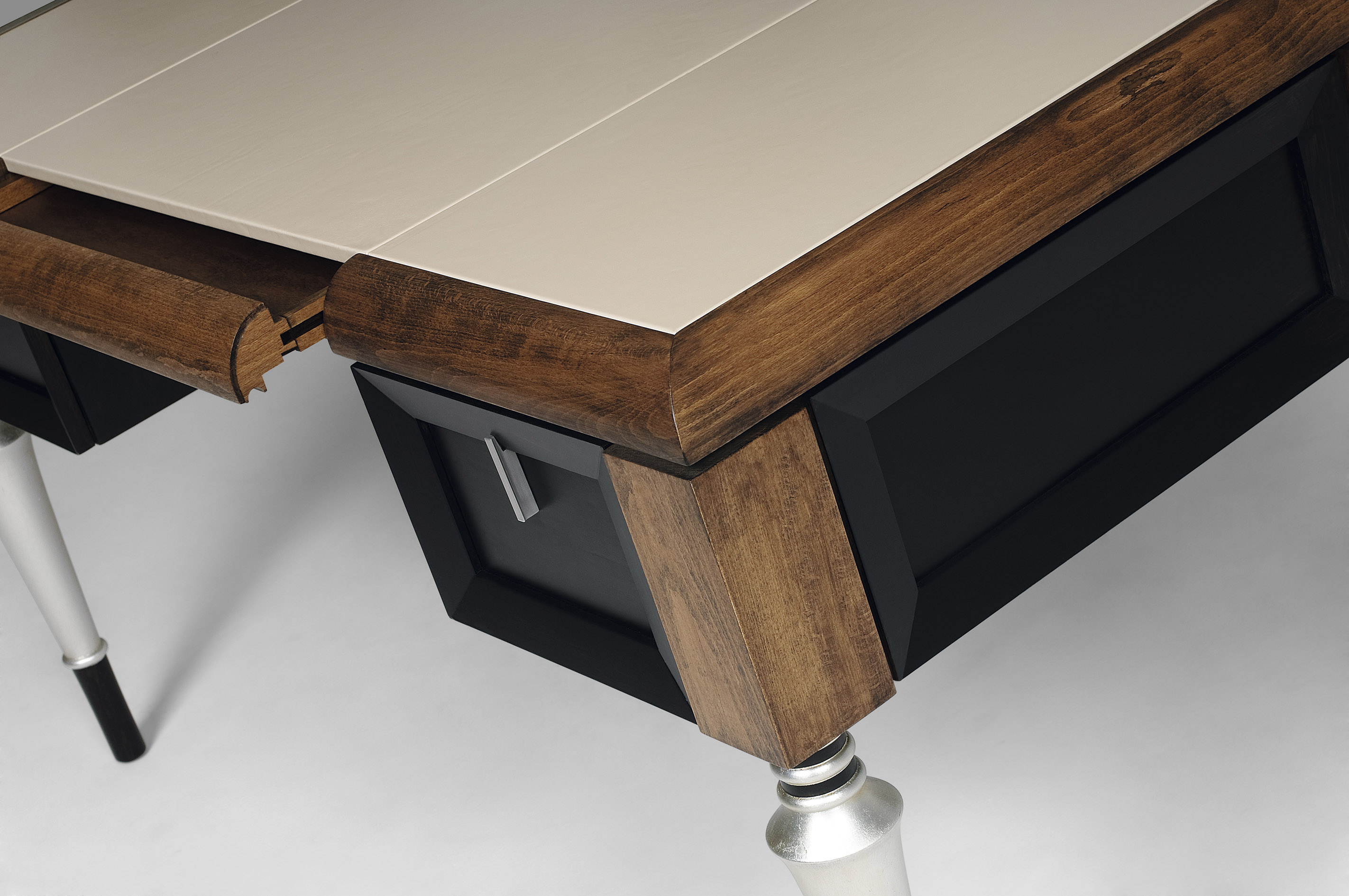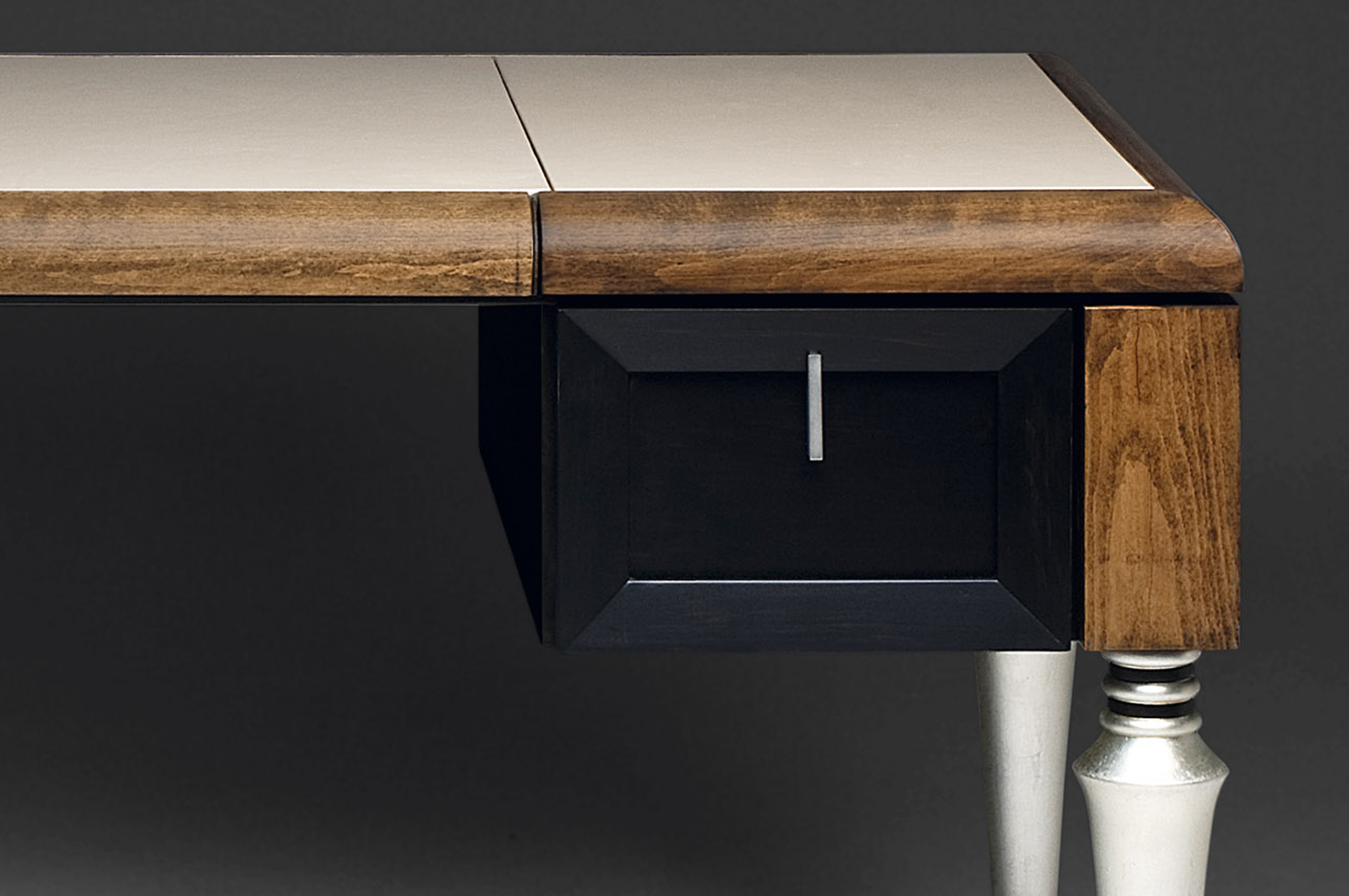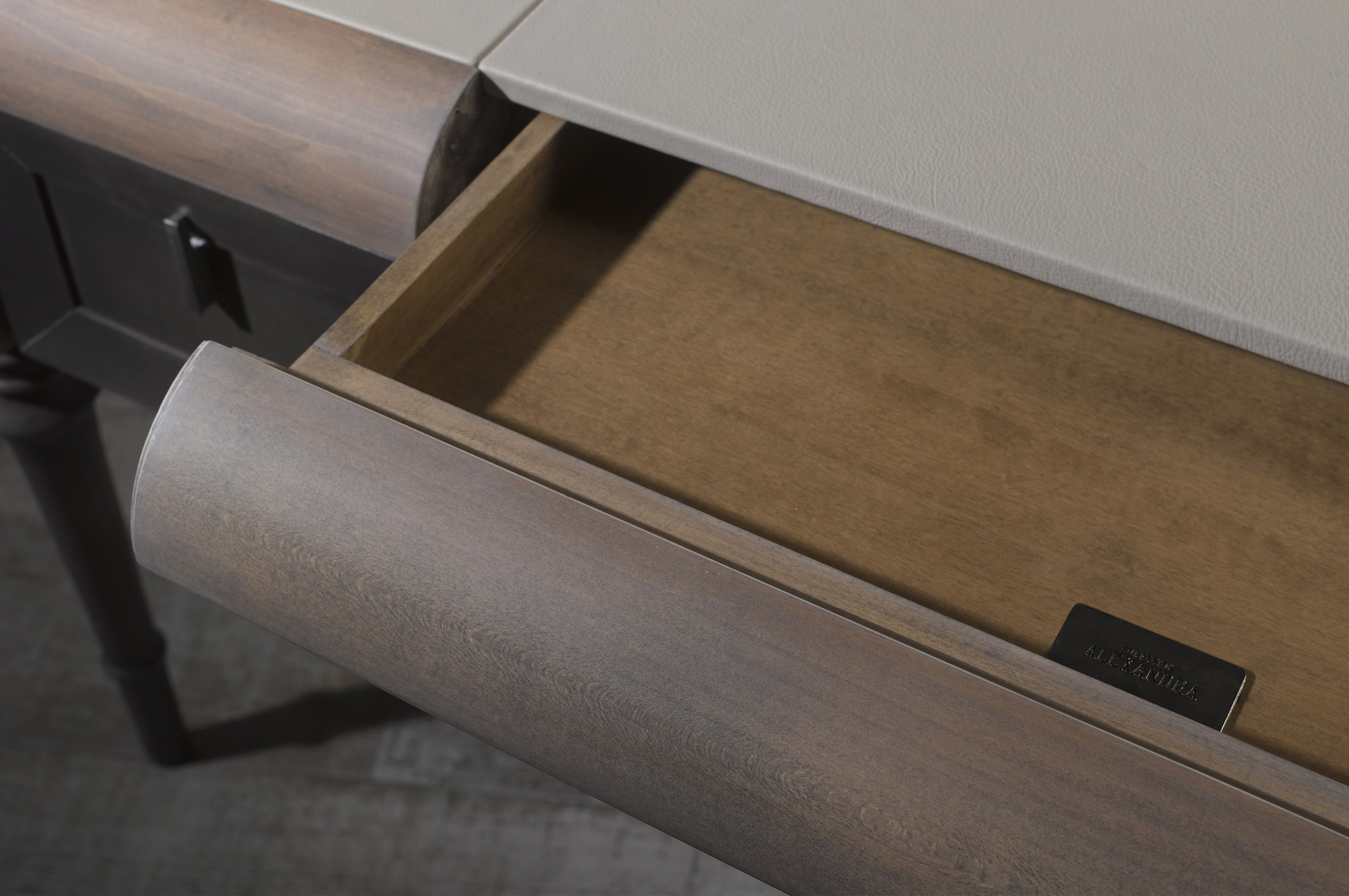 The Benet luxury home office desk uses an elegantly simple design. Combining art deco legs with a rustic body, this piece balances perfectly between contemporary and retro design. With the sample change of a finish or a different leather on the desk's top, the Benet desk can portray many different faces.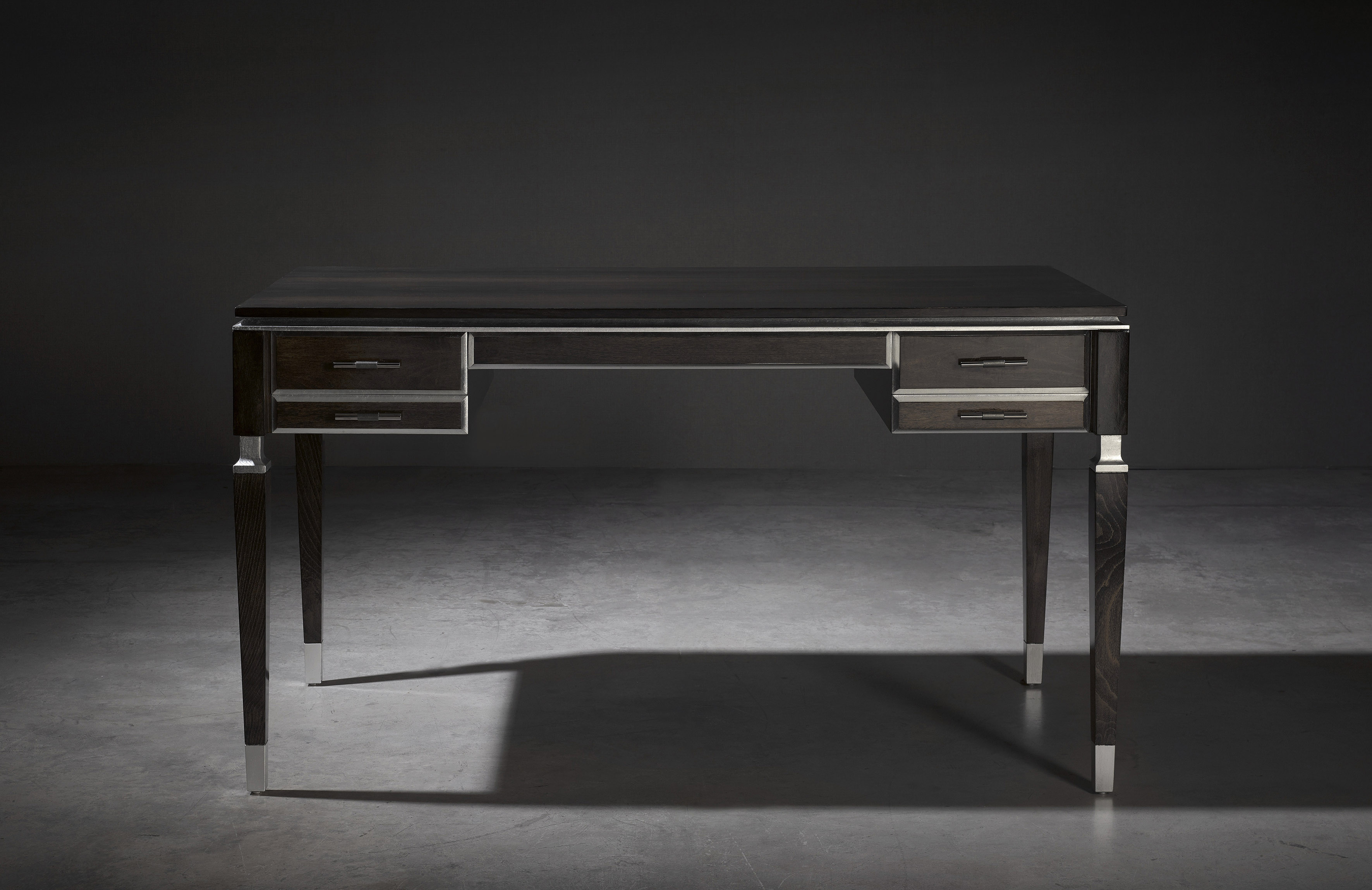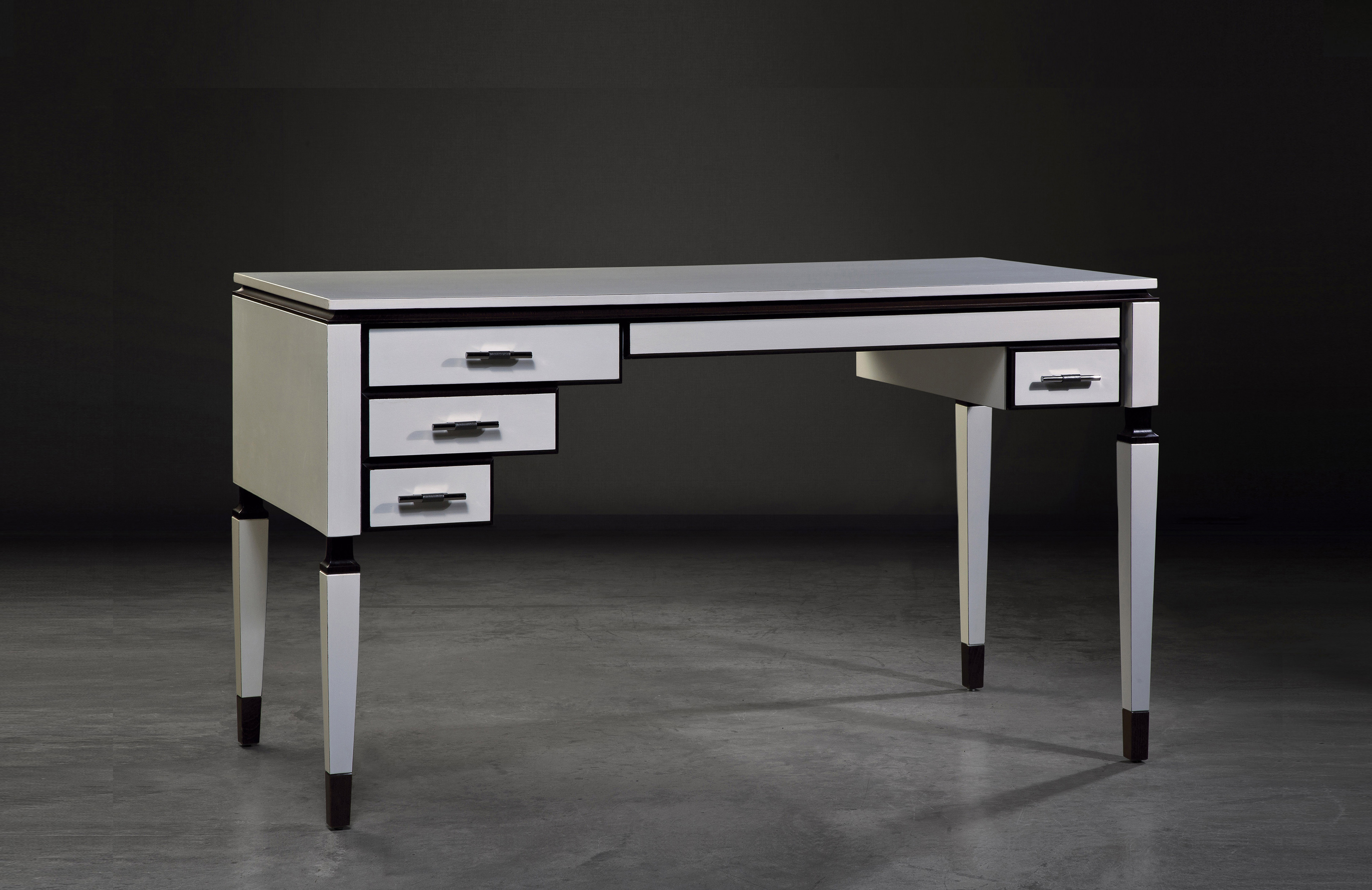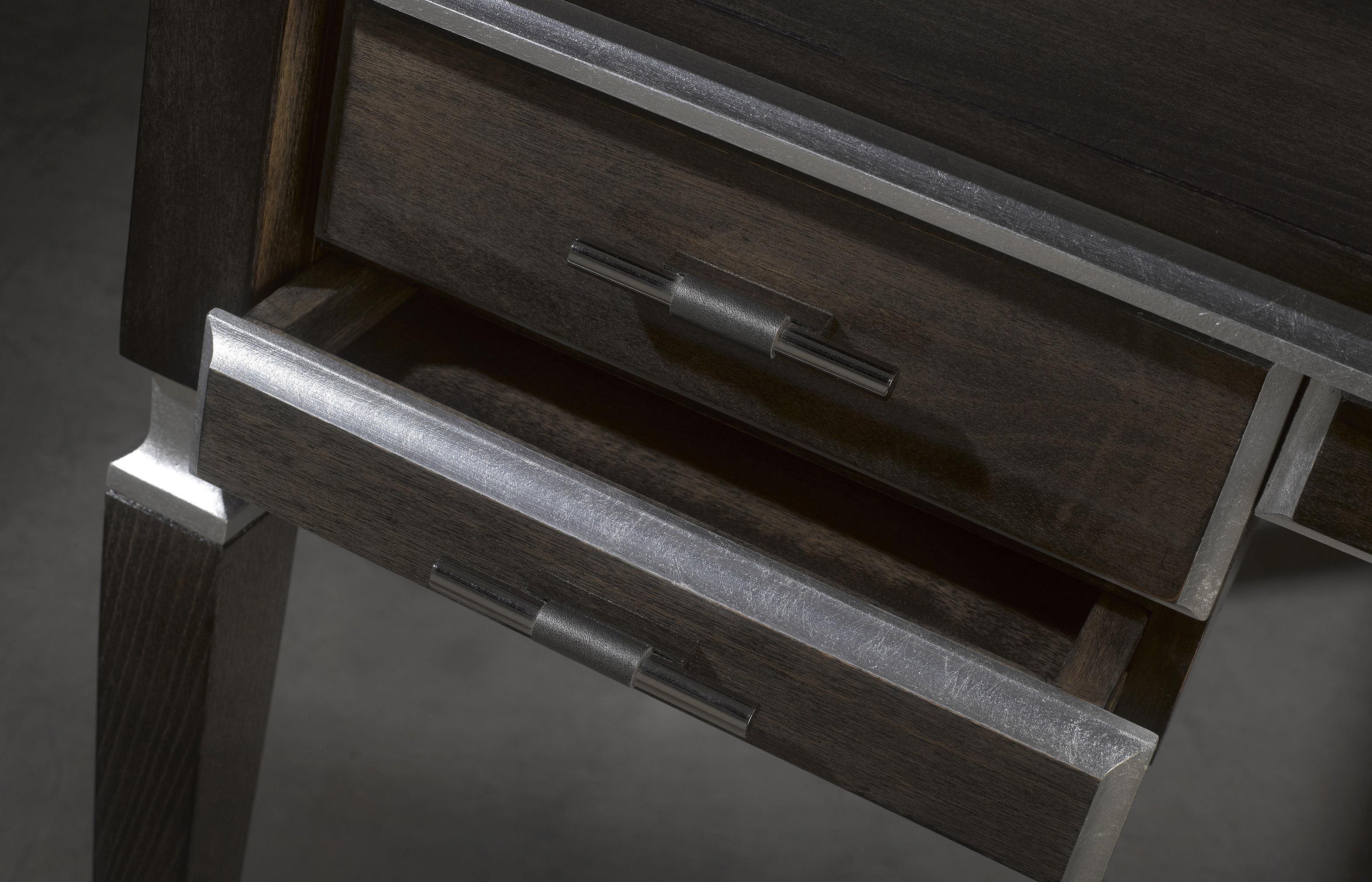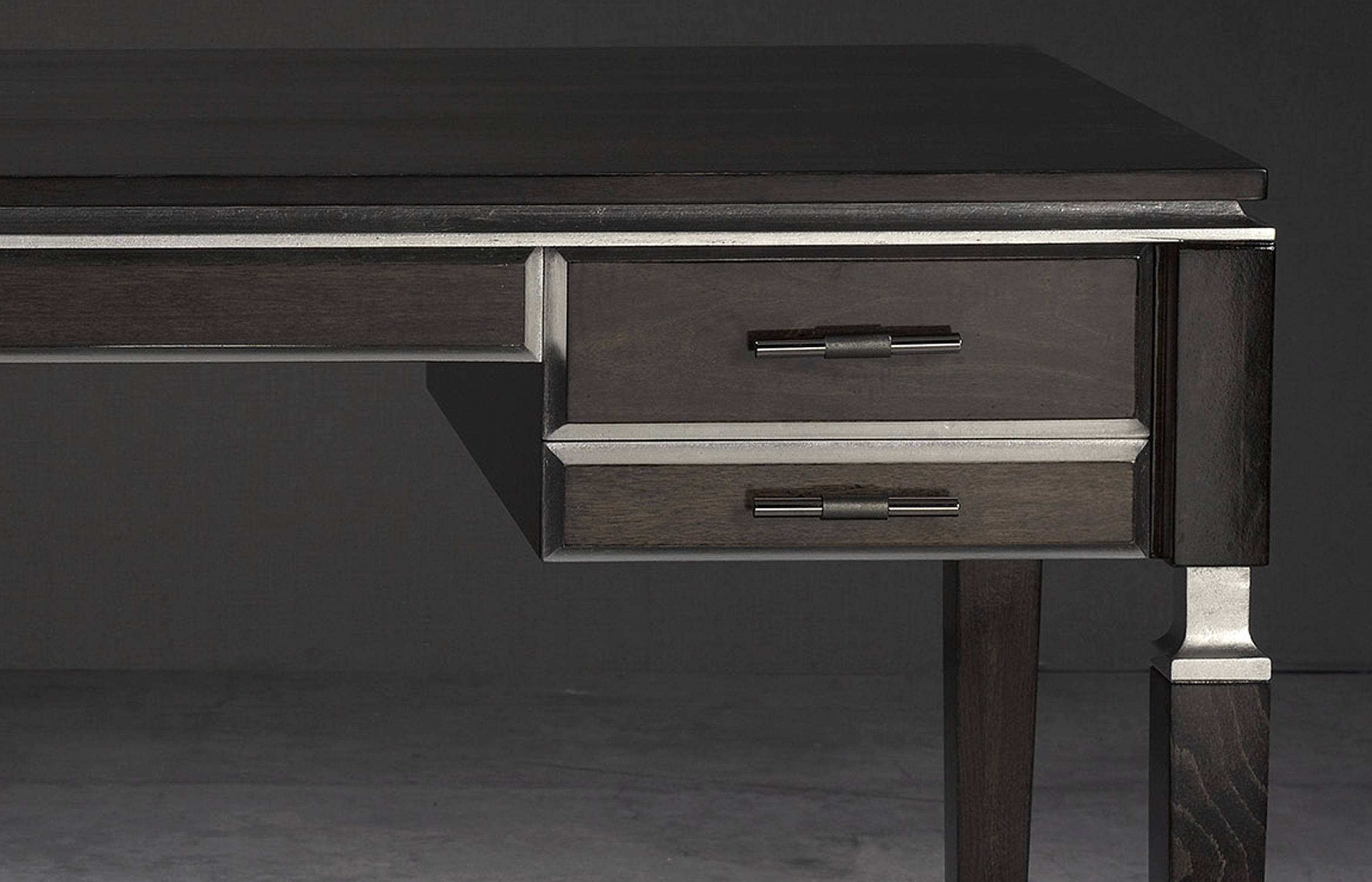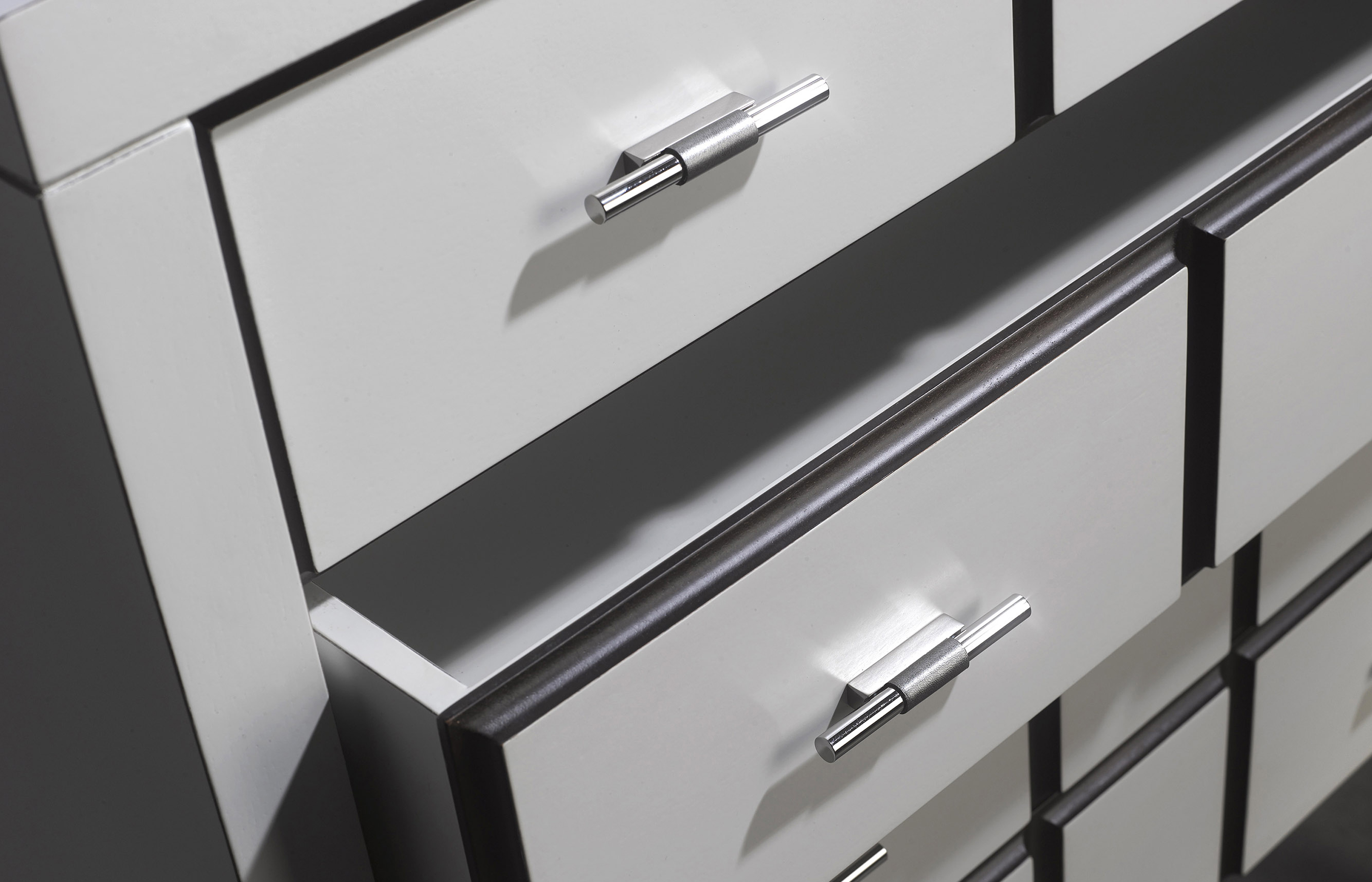 The Lauren luxury desk's strength is its simple design. Combining art deco design with strong lines, this piece balances perfectly between contemporary and retro design. As you can see from the images above, the change of the finishes allows for a completely different looking piece.
 LUXURY HOME OFFICE CHAIRS
If you require any more technical details on our range of luxury home offices please do get in touch with us. You can contact us using our detail on our contact page. We will be more than happy to help. If you have a propensity to create something completely bespoke, then we would love to be involved.
 Alternatively, please download our Pictorial Index catalogue for more information.
If you would like a hard copy, please do contact us.